As I sit here watching some of the smallest waves on earth in Va. Bch., I can't stop thinking about our trip to Playa Venao, Panama in July. I had no idea that there could still be places like this left on the planet and am so grateful to our hosts at Playa Venao Hotel and Resort and all the newfound friends we met while there. I am eternally grateful to all of the locals who shared their precious, yet plentiful waves with me every day. There was an off shore wind blowing virtually every day at some point in time, and there was rarely a day under head high surf!
Our resort had virtually everything you could ask for including an amazing breakfast included every day and an incredible infinity pool.
The cottages were five star with massive high ceilings to accommodate the long or short boards, AC, exotic sheets and beds of the finest linens and fabrics. Needless to say, the wife was quite pleased and on a surf trip, that's a very big deal!
The quality of the surf goes without saying and so I leave you with these few shots of some of the best surf I have ever gotten.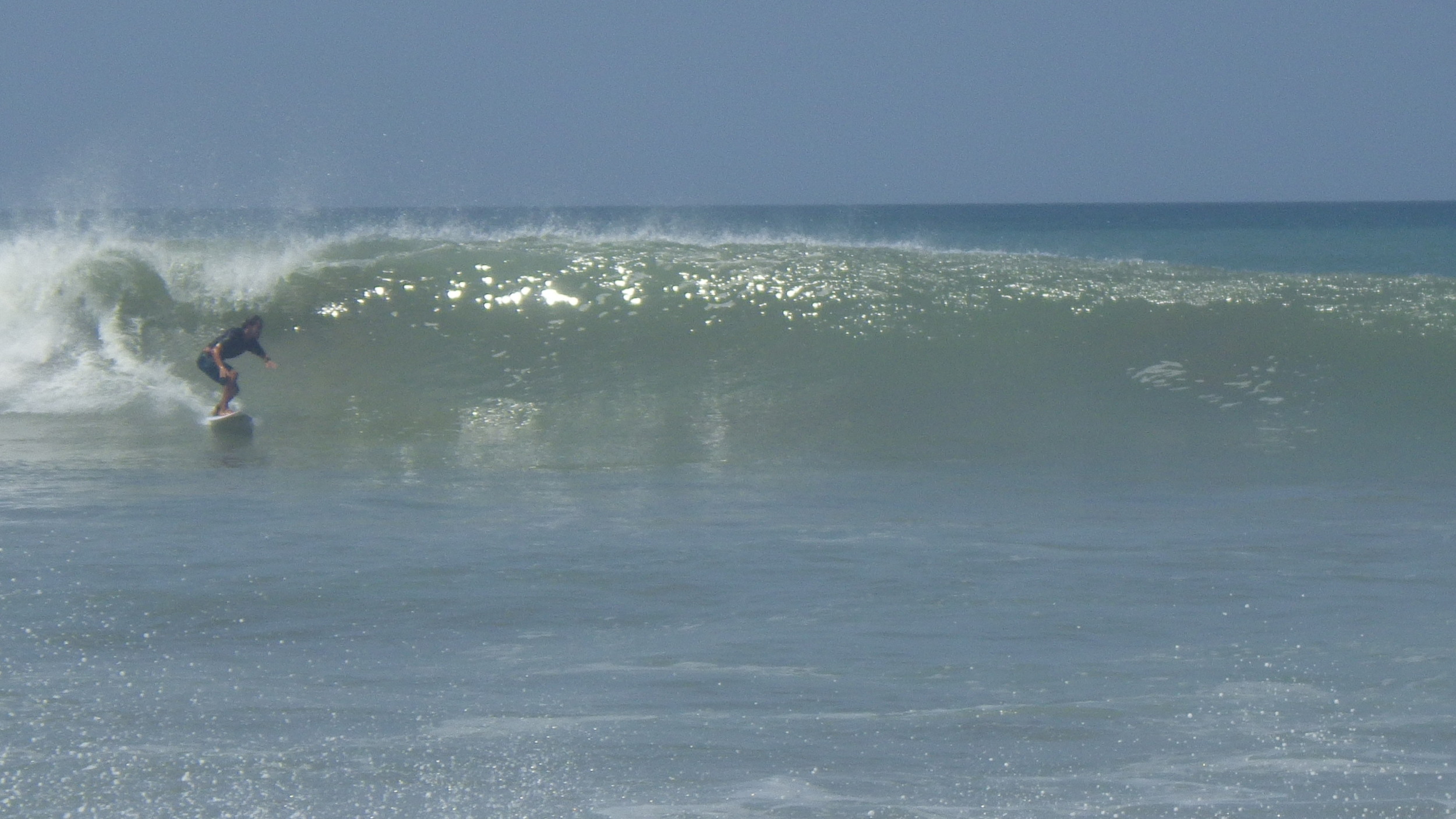 Kris checking out the river after the storm.
Every day was filled with new adventures and new friends. The positive energy of the locals was amazing. I want to thank everyone who purchased one of my prints too! It's nice to have my work going around the globe and I promise to return with even more images of Playa Venao soon!
Thanks to my bros at the Beachbreak Hotel next door too for giving me the opportunity to pinstripe the numbers on your doors while I was there. Nathan has a first class operation that he has personally carved out of the jungles of Panama. A huge thanks to my hosts at the Playa Venao Hotel and Resort whose staff met and exceeded all of our expectations for service. Thanks also to Alex for transporting us from Panama City to Playa Venao and to Richy Arosemena, the local photographer who has inspired many of my latest paintings.
Last but not least, thank you to Owen Rayfield, my former student and successful restaurant owner of "Mantaraya" Mexican food.